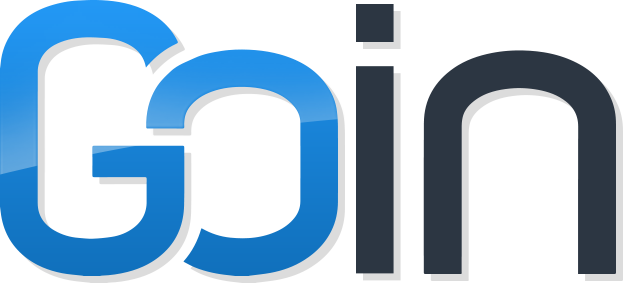 Smart exposure to digital assets
Digital assets are a big deal
Distributed Ledger Technologies and digital assets rank among the most important innovations since the inception of the web. They are ushering in a new era of decentralization and digitalization that has the potential to revolutionize many parts of society.
Gain exposure to this promising asset class
GOin's solutions are a smart and secure way to invest in digital assets selected based on relevant market data. Our universe covers diversified categories of digital assets, including stores of value, mediums of exchange, smart contract protocols, gaming and DeFi.

Based on this selection, GOin develops investments strategies, which can be replicated using our trading platform. Our initial strategies are the Fuseki indices:
Your institutional-grade gateway to digital assets
Simple
You don't need to buy and store digital assets. We take care of the whole process.
Diversified
We rely on diversification to build our investment strategies and to adapt to fast-evolving market conditions.
Liquid
We work with bank partners and trusted market places to guarantee liquidity.
Compliant
We collaborate with market authorities and regulators. Traded digital assets and related market places are regularly assessed by our team.
Secured
We comply with the best security standards for the storage of digital assets.
Core team
Stéphane Fay
Founder & Chairman
Serial entrepreneur, inventor of time-shared management, Stéphane held CEO & CFO positions in more than 50 tech companies.
Tangi Le Calvez
Founder & CEO
Former investment banker and trader of equity derivatives at BNP Paribas, Tangi brings his expertise in financial markets, and structured products to the project.
Emmanuel Levi-Valensi
Founder & CTO
Former developer, CTO & CEO in several software and IT consulting companies, Emmanuel developed a strong understanding of banking IT.
Guillaume Evrat
Blockchain Lead Developer
Former blockchain developer and architect at ENGIE and BNP PARIBAS, Guillaume spent the last four years working in the blockchain ecosystem.
Marion Kurzawa
Compliance & Structuring
Financial analyst for various companies, graduate from ESCP Europe, Marion brings her knowledge of traditional and non-traditional finance.
Former advisor in insurance and asset management, his passion for code and problem solving led him (bit by bit) to become a programmer.
Advisors
Vincent Gasné
Corporate Development Advisor & GOin Founder
Former investment banker specializing in tech companies, Vincent has advised and completed over 50 transactions.
Luc Bocahut
IT & Trading Advisor
Technologist, Hacker, Entrepreneur. Former head of trading and research at Tiverton Trading SAM.
Meet the team
Your digital asset investment partner
This new ecosystem is vast and complex. The GOin team will help you enter this environment by providing insights, markets reports and answers to your questions.